Bendicks continues to support QEST with new Bendicks scholarship
QEST, is the charitable arm of the Royal Warrant Holders Association, and was established in 1990 to celebrate the 150th anniversary of the Association and the 90th birthday of Queen Elizabeth the Queen Mother...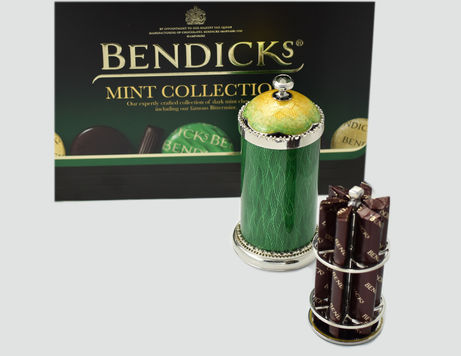 Bendicks is proud to be working with QEST by establishing the Bendicks scholarship to support excellence in British craftsmanship.
This year's scholarship has been awarded to Harry Forster-Stringer who is looking to further develop his enamelling abilities.
Harry is a goldsmith, engraver and enameller based in Nottingham. Originally trained as a goldsmith in Birmingham's Jewellery quarter, Harry has over his career developed a line of additional skills. Actively involved in teaching at the Goldsmiths' Centre; with the Hand Engraving Association and the Enamellers Guild, he strives to pass on his skills base. A liveryman of the Goldsmiths' Livery Company, Harry resoundingly supports UK goldsmithing and the value of British craftsmanship.
Looking to further his enamelling abilities, with support from QEST, Harry will be training with the second-generation enameller, Phil Barnes. With guidance and direction from Phil, the scale and intricacy of the enamelled objects that Harry can make will grow.